Alex Woolfson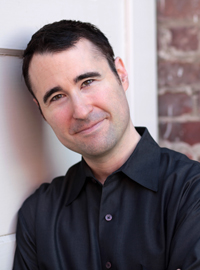 Alex Woolfson grew up loving science-fiction and action movies, but never got to see what he really wanted to see—kick-ass genre stories with real heroes who just happened to like other guys. After Alex started a successful career as a filmmaker in the Bay Area, he soon realized the best way to make the "big-budget" adventure stories he craved would be as full-color comics. Inspired by the sci-fi thrillers he loved as a kid, he teamed up with illustrator Winona Nelson to create the science-fiction graphic novel, Artifice.
In addition to writing and publishing comics, Alex enjoys eating other people's cooking, talking to strangers in the far parts of the world and spending weeks at a time on silent meditation retreat. He currently lives in San Francisco where he is writing scripts for his latest story with gay action heroes, the superhero webcomic The Young Protectors.
You can follow him on Twitter, Facebook and Tumblr.


Winona Nelson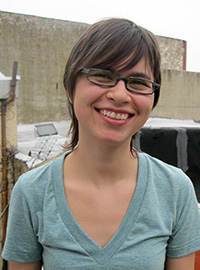 Winona Nelson, artist for the graphic novel Artifice by Alex Woolfson, has worked in comics, video games, and illustration for the past ten years. She trained in classical realism applied to entertainment art in San Francisco and worked in video game studios before going freelance. She now focuses on comics, fantasy and science fiction book covers, and card game art.



Adam DeKraker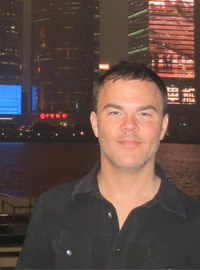 Adam DeKraker is an illustrator and comic book artist living in Brooklyn, NY. Throughout his career, he's had the opportunity to draw lots of stories starring his childhood heroes like Superman, Spider-Man, The Legion of Super-Heroes, and The Teen Titans.
He's thrilled to have been a part of launching THE YOUNG PROTECTORS and to currently be keeping busy drawing their ongoing webcomic adventures.
Visit his website at www.adamdekraker.com


Veronica Gandini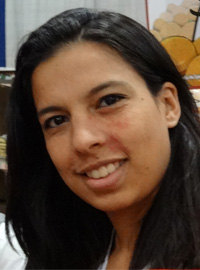 Veronica Gandini is a comic book colorist from Buenos Aires. Nominated for a Harvey Award for Best Colorist in 2011, she has colored series such as Spider-Man and X-Men for Marvel and, most recently, Justice League Beyond for DC.
She feels great pride being part of this unique project and experiencing the enthusiastic response from the comic's fans. Veronica reads all of the reader comments on every webcomic update and thinks they are the best! She hopes to keep busy with THE YOUNG PROTECTORS for a very long time.